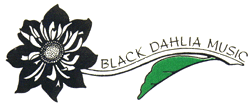 Black Dahlia Music is seeking new distributors!
Black Dahlia Music is seeking to increase its international distribution. BDM is presently represented by May Audio in Canada and Chi-Lin Music International in Taiwan. We are interested in adding distributors in the following markets: Europe, Australia, New Zealand, Philippines, Japan, Hong Kong, and SE Asia.
For additional information about exclusive distribution agreements, please contact Dick or Lesley Olsher via the following:
Mail: Black Dahlia Music
PO Box 4940
Los Alamos, NM 87544
USA

Telephone/Fax: (505)672-0333

Email: blackd@blackdahlia.com

---
[Search this site][Listening Room][What's New!] [Main Page]
[Black Dahlia Home Page][Black Dahlia Music News][Poly Natalia] [Tip Of the Month]['Anyone In Love'][Link Extravaganza][Lorin Rowan's Info Page][Ordering Info][Jazz Me Page]
---
Thank you for visiting our site! Please mail us any comments or questions that you may have.
Last modified: Fri Aug 14 22:18:55 1998
All images, text, and sound clips (C)1998-2004
Black Dahlia Music All rights reserved.